We fielded a national study with 466 pet parents to explore the topic of pet nutrition and understand differences in behaviors and beliefs post-pandemic. After applying a rigorous multivariate analysis, three distinct pet owner nutrition segments emerged, each with strategic viability for pet food marketers. These three segments represent the most category-engaged shoppers, including openness to pet food subscriptions and fresh food business models.
Introducing the Three Pet Nutrition Shopper Segments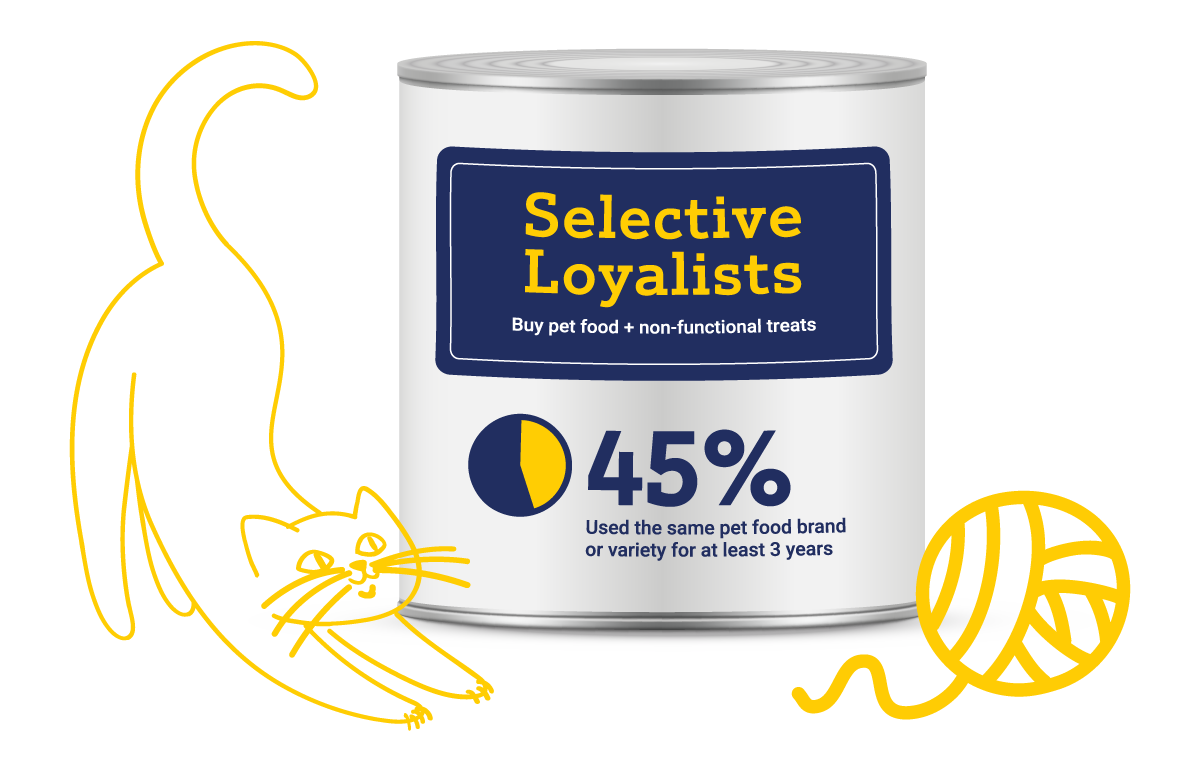 Defined by their high level of personal confidence in their knowledge of pet nutrition, two of the three segments, the older-skewing Selective Loyalists and the youngest-skewing Healthy Advocates, both feel capable in their ability to manage their pets' nutrition. Both groups stated they know how to maintain their pets' weight and that their veterinarian would approve of their nutrition management.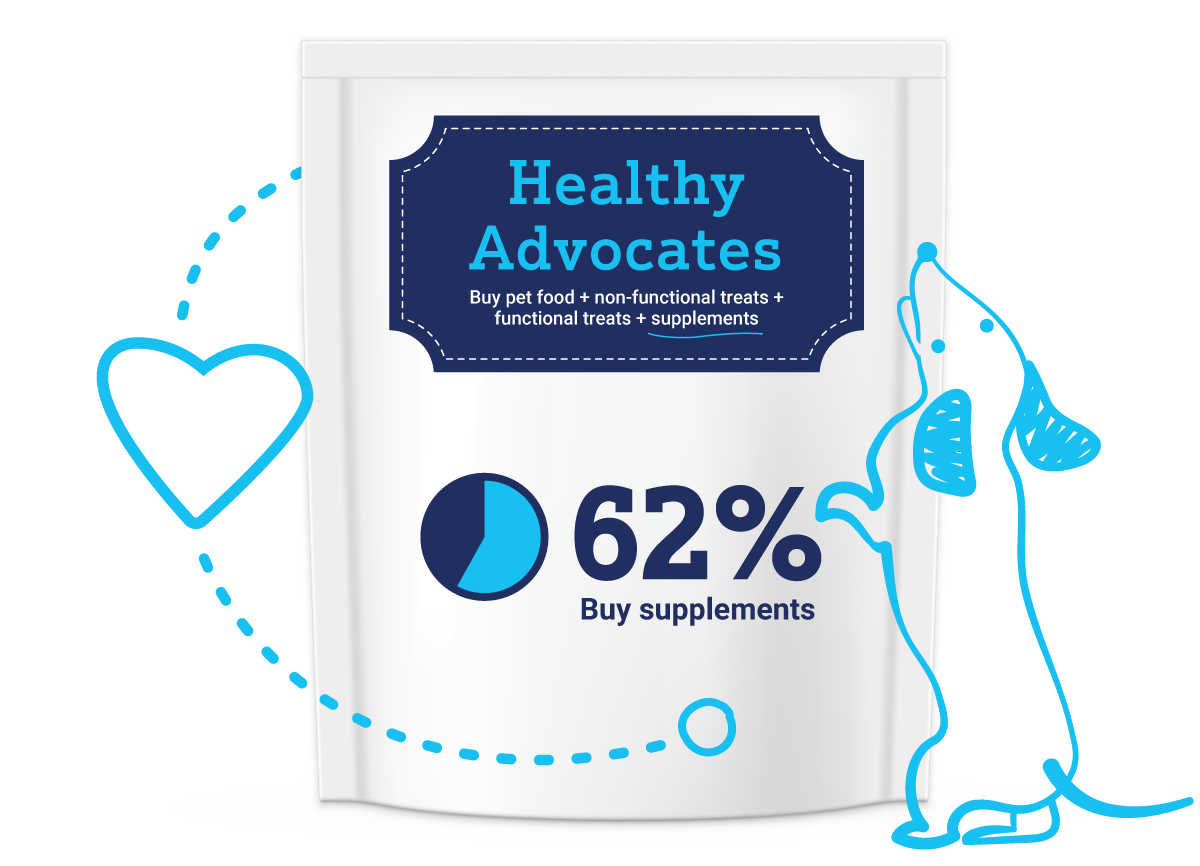 What separates Selective Loyalists is that they are the most brand loyal segment. Nearly half claim they have not switched pet food brands in the past three years, despite supply chain issues during the global pandemic. Healthy Advocates are less brand loyal due to their desire to purchase a wider variety of pet treats and supplements. This group sees their pets' nutrition as a reflection of their own.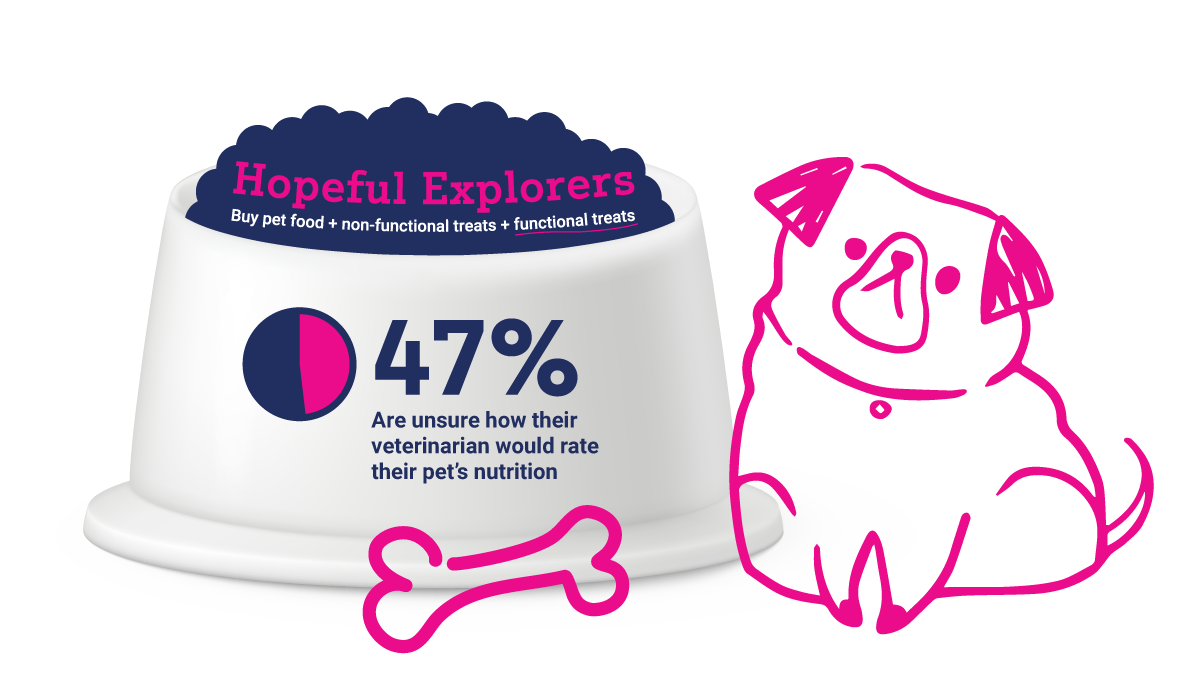 The third shopper segment, the Hopeful Explorers, appears to be the newest shopper segment, primarily driven by their belief that their pet improved their life during the pandemic and a desire to keep their pet happy and healthy going forward. This pet parent segment lacks the high level of confidence of the Selective Loyalists and Healthy Advocates in managing nutrition but are purchasing a wider variety of treats and supplements than the Selective Loyalists. This segment may be the biggest opportunity for brand marketers to grow and expand in the coming years.
Strategically Reaching the Three Segments
Each of the three shopper segments is a viable audience for brand marketers based on their key traits of brand loyalty, total commitment to exploring the category and fresh interest in the category. Each segment suggests a different set of shopping needs, influencers and beliefs that impact how pet food, treat and supplement brand marketers can reach and be relevant to them.
Interested in how these segments could affect your marketing strategy? As an experienced pet marketing agency, Trone can help you target your marketing plan to better reach the different pet nutrition shopper groups. Reach out to see how we can help.