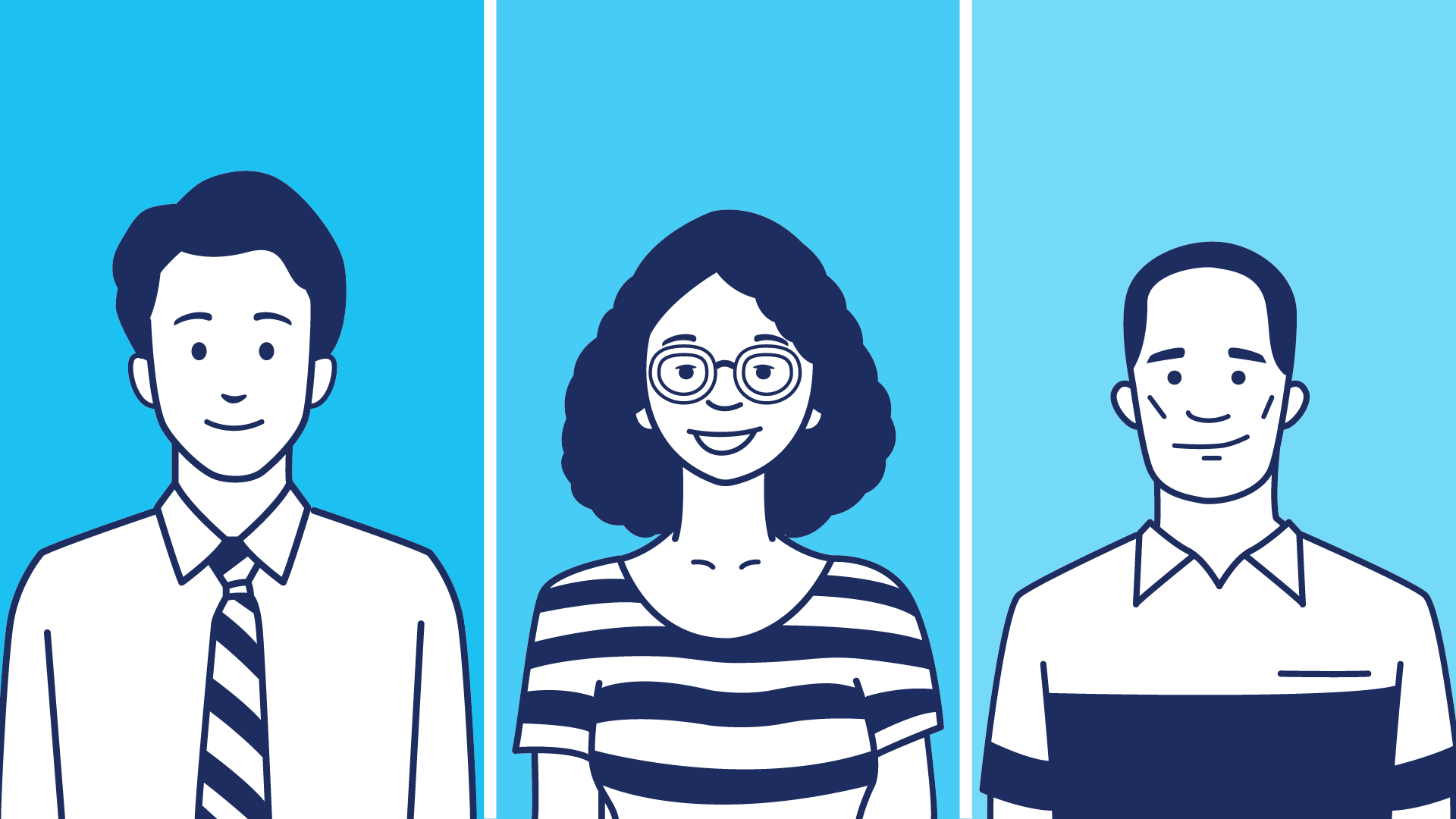 Part of the issue at hand is that the audience persona tool was developed during the era of true "mass communications" when there were far fewer media channels available and brands had far greater control of their external messaging. In today's online world, media channels are much more fragmented and entire audience communities and influencers have sprung up around popular brands and categories to guide recommendations for audiences.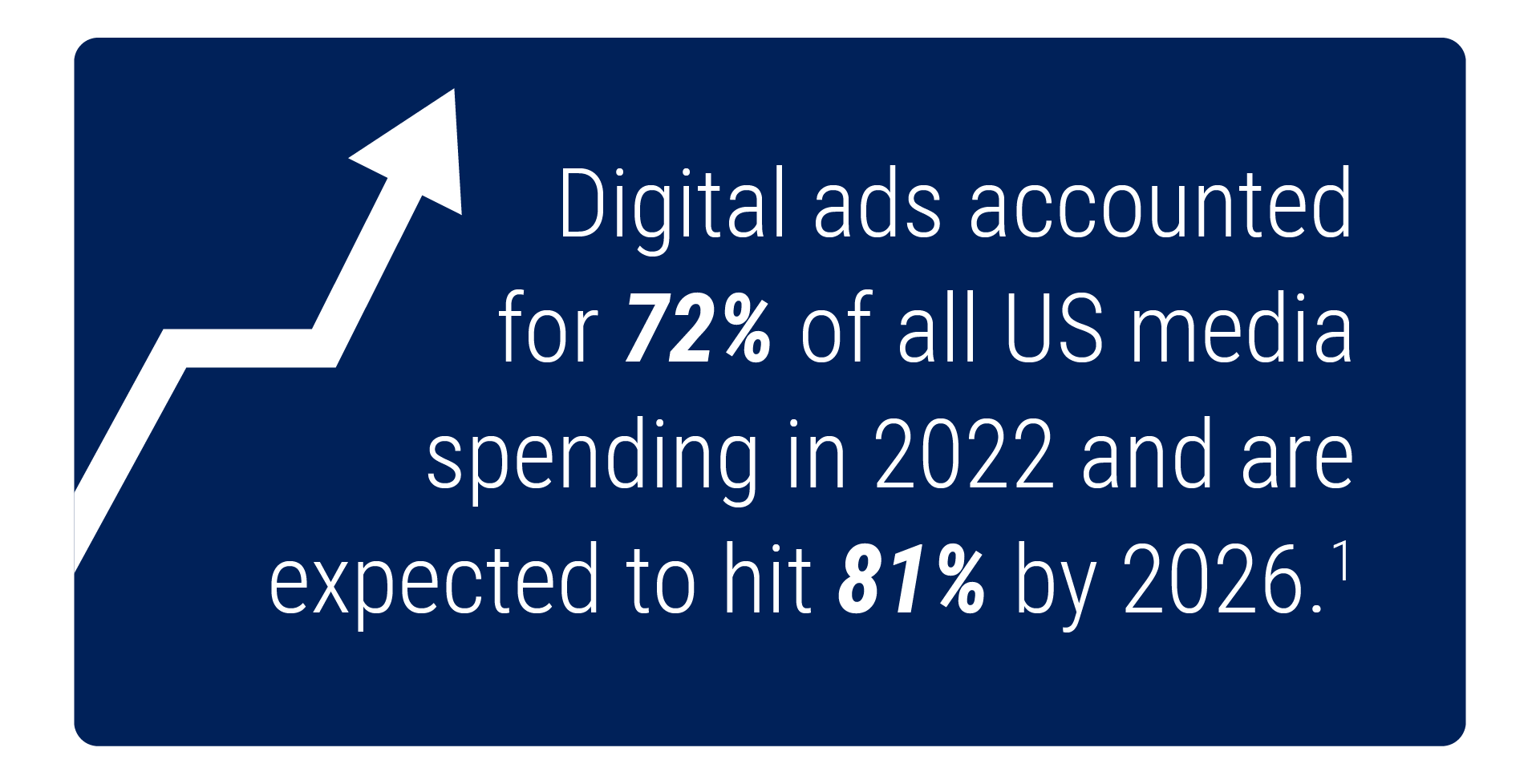 As more marketing dollars shift to digital media, user journeys are becoming increasingly complex, starting from any number of different brand entry points. This means the process for creating audience personas must expand to allow greater flexibility. In addition, new web privacy regulations are making direct targeting harder than ever, so brand marketers must look to their category needs, passions and issues for more relevant and inspiring audience personas.
Enhancing Audience Personas Via Needs-Based Segmentation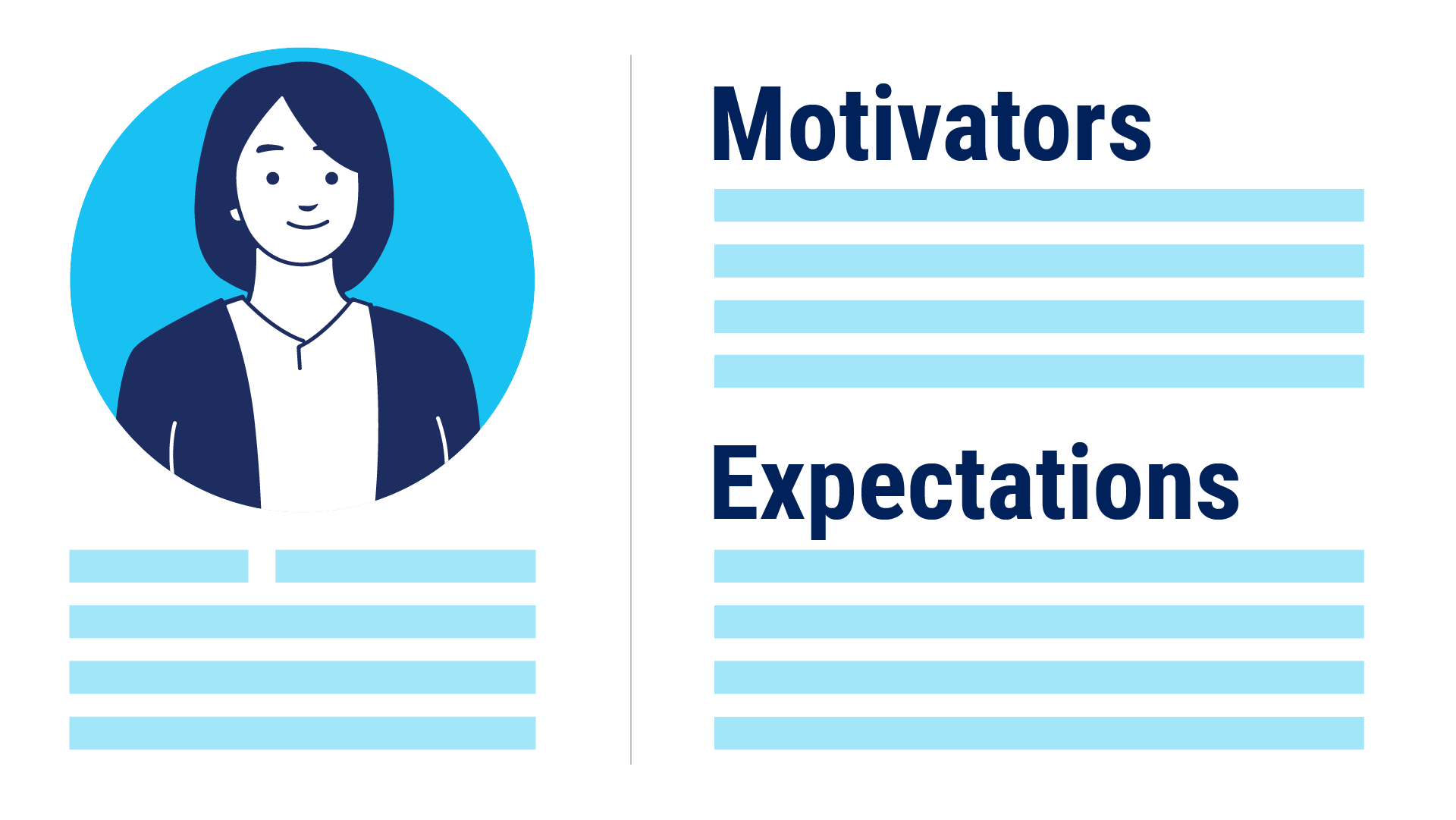 An audience persona focuses on a singular group and helps to deliver relevant, consistent brand messaging on a micro-level. The audience persona does not provide the macro brand messaging picture for wider strategic planning, to guide research or to help identify new marketing opportunities.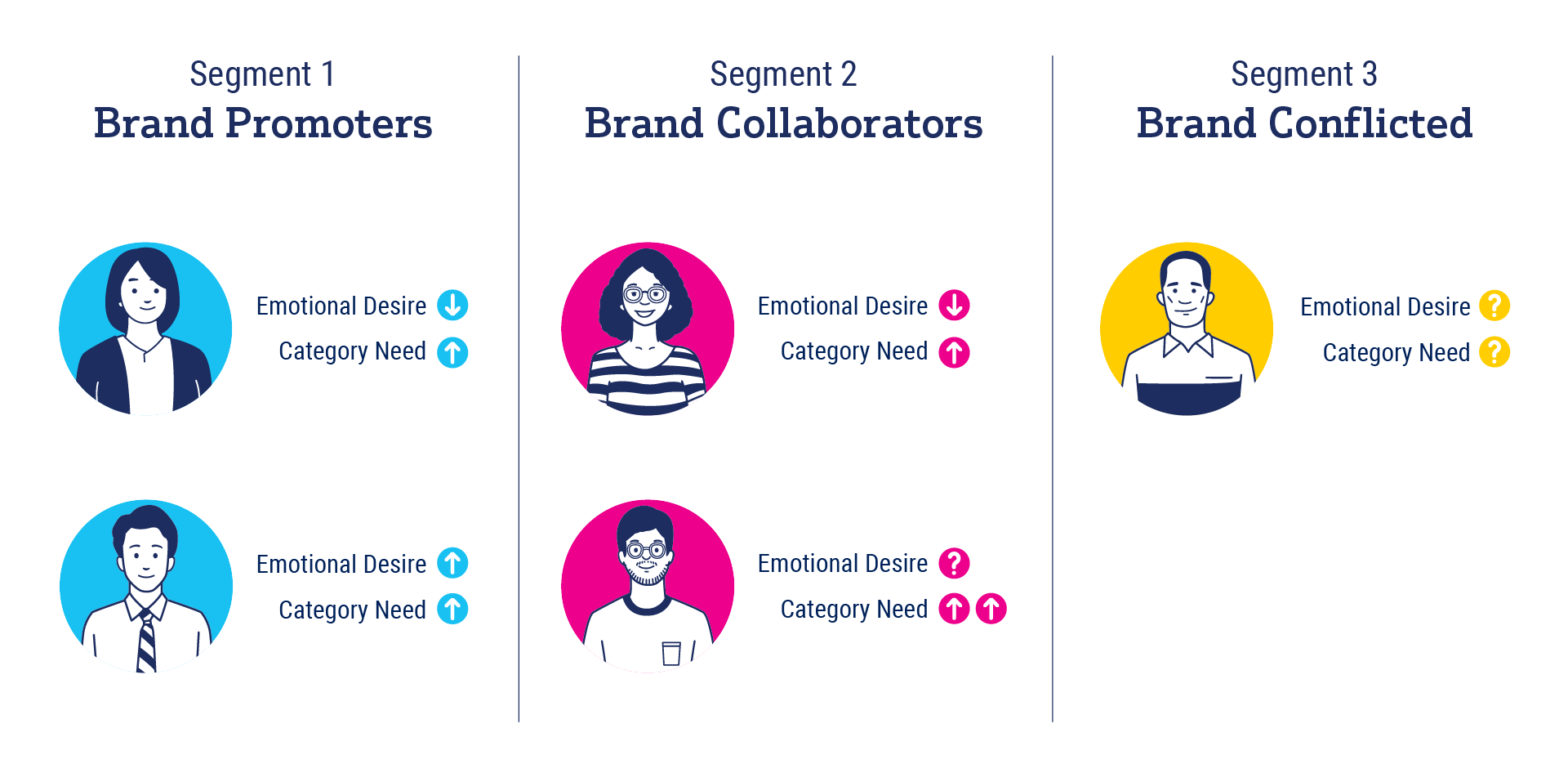 That's where the macro-level marketing tool, the needs-based segmentation, can add value. Needs-based segmentation offers additional flexibility for our fragmented digital world, without entirely replacing the audience persona. Segmenting brands by category needs, found at the intersection points of rational and emotional needs and desires, enhances the overall understanding of how known or unknown audience personas fit with one another in similar segments for media planning purposes.
Needs-based segmentation can function as an initial macro audience marketing tool for new brands as well as help mature, complex brands organize several known and developed external audiences into different segments to align messaging and media.
Benefits of Needs-Based Segmentation 
1. Greater Flexibility for Experimentation 
A needs-based segmentation is a broader grouping of categorical needs and desires which provides plenty of space for additional research while providing short-term direction and inspiration. Audience personas can then be developed after one or more segments have been identified. 
2. Contain Multiple Audience Personas 
Any good segmentation should contain multiple consumer or professional audience groups. A needs-based segmentation helps identify which areas to analyze further or expand upon with additional studies. 
3. Enhances Existing Audience Personas 
While a needs-based segmentation is best suited for marketers looking to identify audiences at the beginning of the marketing process, it can also help better understand the correlation between existing audience personas and identify less understood segments as part of the bigger picture. 
4. Quicker Implementation to Improve User Journeys 
Digital brands provide nearly limitless ways for users to initially connect or even reconnect with brands. A needs-based segmentation can assess the core needs or desires of a group of customers and identify major hurdles that could stop the group from things like providing information in a contact form or purchasing. 
5. Simplify Complex Brands for Strategic Decision Making 
Service brands, nonprofits or government agencies often feature a complex web of external audiences that make broader organizational and marketing strategic planning overly difficult. Arranging audiences with a needs-based segmentation helps senior leadership plan out the next several years knowing which audiences will need the most tactical support.
The role of audience personas in strategic brand marketing has undergone a transformation. Historically relegated to generic demographics and psychographics, personas have been criticized for their lack of depth and flexibility. However, the paradigm has shifted as digital channels have redefined the marketing landscape. The surge in digital ad spending is causing brands to recalibrate their approach. Fortunately, the emergence of the needs-based segmentation offers a compelling solution. By delving into the intersection of rational and emotional needs, brands gain a panoramic understanding that audience personas alone cannot provide.
As the era of digital marketing continues to fragment, the needs-based segmentation emerges as an essential tool, aligning brand messaging with the dynamic aspirations of modern consumers and creating relevance in an increasingly personalized world. Want to learn more about developing your own branded needs-based segmentation and/or audience personas? Trone can determine new ways to realign your strategic marketing tools around passions and desires.
1eMarketer.com