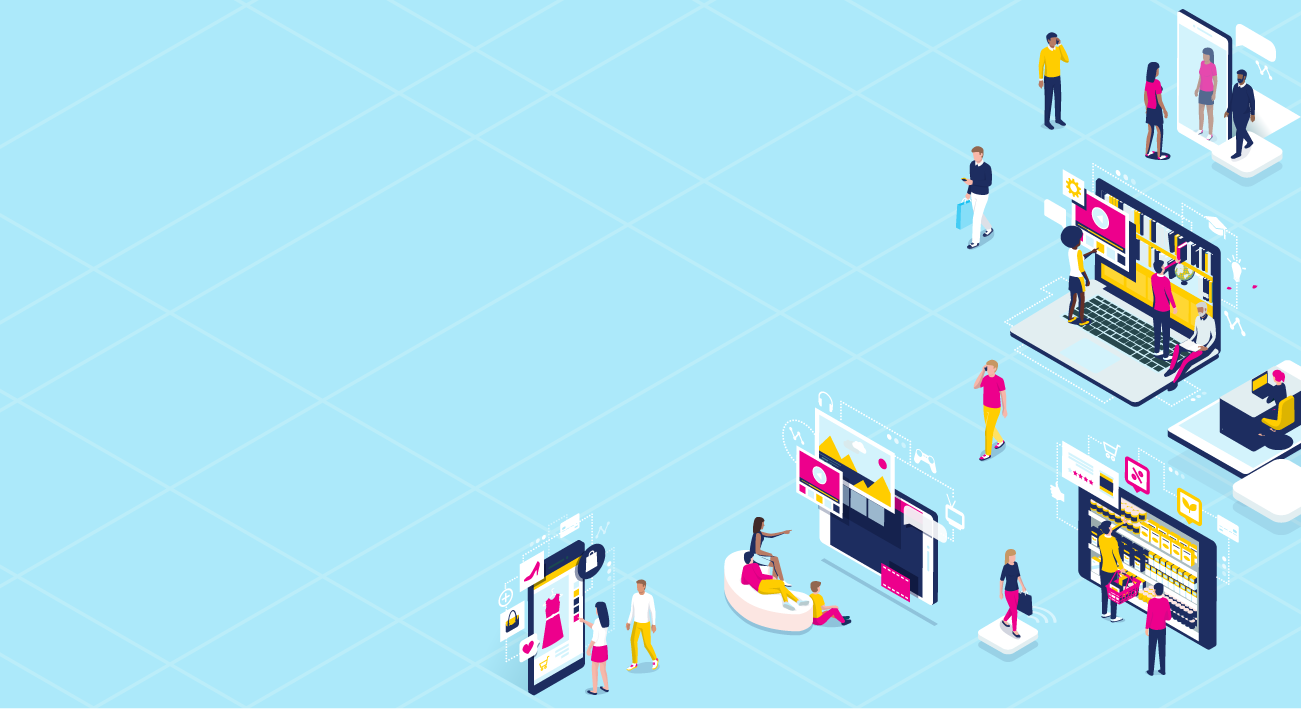 Ecommerce is growing rapidly as consumers expect convenience and tailored shopping experiences. Oberlo reported that in 2019, global ecommerce sales passed nearly $3.5 trillion. Not surprisingly, ecommerce sales have soared even higher in 2020 as the COVID-19 pandemic has caused shoppers to stay at home and avoid large crowds. In today's competitive landscape, it's critical to work with an agency that can put your brand right in front of the customer and drive revenue. Your agency needs to seamlessly integrate your marketing strategy, branding and website development to create a positive customer experience.
Our digital marketing specialists have two primary recommendations to help you choose the right ecommerce marketing agency for your brand.
Research the Agency's Past Experience
Industry Experience:
Ecommerce encompasses thousands of different products across a wide range of industries. Each industry utilizes different strategies to gain and retain the sale of a consumer. When looking for an agency, it's a good idea to look for one that has expertise in your industry. 
Case Studies:
As a potential client, it's important to ensure the agency listens, understands goals and KPIs and follows through on tasks. We recommend taking an in-depth look at case studies they've shared. Case studies are a great way of seeing:
Areas of ecommerce in which the agency specializes
Notable accomplishments
Any creative that was involved in the marketing campaign to help drive sales
Familiarize Yourself with Their Marketing & Web Development Services
As ecommerce is rapidly growing and changing, digital marketing trends are changing just as fast. It's important to choose an agency that is able to predict trends before competitors in order to drive users to your site and increase transactions. Here are some areas where your agency should have expertise:
Search Engine Marketing
Having a search engine marketing strategy is vital for the success of your ecommerce website. Search engine optimization (SEO) & pay-per-click (PPC) shouldn't be mutually exclusive strategies. When your paid ad and organic listings are on the same Google search page, that results in a much higher likelihood of clicks.
For SEO, make sure the agency is:
Constantly updating keywords
Finding quality backlinking opportunities
Optimizing meta information      
For PPC, make sure the agency is:
Regularly conducting A/B testing
Changing bid strategies based on performance
Researching & implementing Google's new ad types
Always moving customers through the purchasing funnel
Website Design
Your website could be the first interaction that a user has with your brand. It needs to be memorable and user-friendly with a quick and convenient checkout process. It's important to choose an agency that prioritizes mobile, is experienced in UX design and understands your business objectives. 
eCommerce Systems
What ecommerce system does the agency recommend for your site? With the increasing number of ecommerce solutions on the market, it could be overwhelming to choose a system that's right for your business. Your agency should be doing the heavy lifting for you.
Make sure the agency is providing ecommerce solutions that:
Integrate data from your ERP systems to the site
Constantly update products and inventory
Provide customers with real-time shipping rates
As an ecommerce ad agency, Trone has helped create custom ecommerce websites from the ground up as well as updated sites to make the purchasing process easier for shoppers. Pairing our ecommerce experience with an extensive social media and paid media strategy, we've been able to help clients grow their businesses and strengthen their brands. Contact us today to talk about how we can elevate your brand's ecommerce experience.