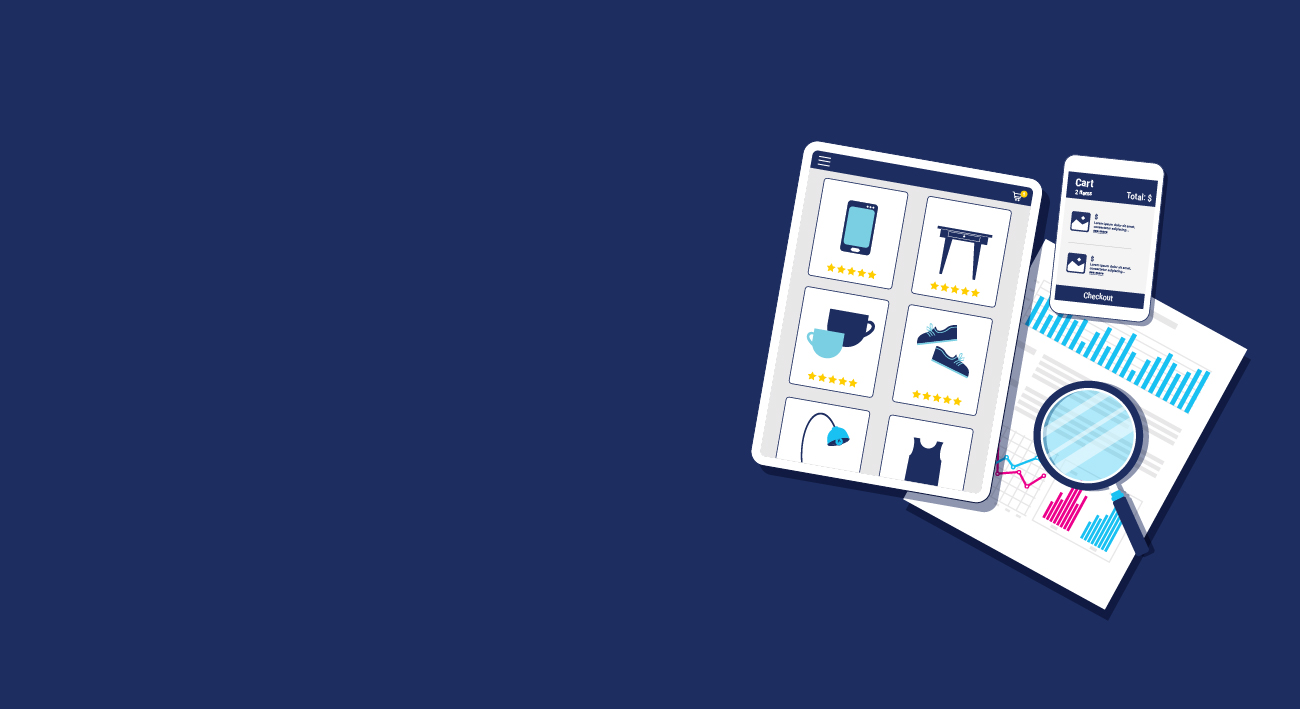 Ecommerce was on a steady path of growth before COVID-19, but the pandemic rapidly accelerated shifts in consumer shopping behavior and the movement from brick-and-mortar to online transactions. As consumer demand for remote and digital solutions quickly surged in 2020, many businesses scrambled to catch up, adapting their online strategies for both short-term survival and long-term growth. The result has been an indelible impact on the website design and development industry, as they are now faced with an online marketplace that is more crowded and competitive for ecommerce businesses than ever before. Those who continue to weather the storm know that the secret to a great ecommerce website lies in the fundamental elements of creating a positive user experience. 
Executing well on the following variables in website design and strategy can mean the difference between online success and failure.
A Holistic Blueprint/Architecture
Designing an ecommerce website is like a real estate development project. You should begin your planning with the end in mind, including visualizing the future state ideal customer experience. Each major component of the website has to be designed, configured, developed and integrated to support the overall architecture and experience.
Smart User Interface Design
Just as the stores we love to visit are clean and inviting, so too are the most popular online storefronts. The best websites have clean, uncluttered designs that invite users in and allow the products to be the star. Layouts should be simple, intuitive, and easy to navigate with product selections clearly and logically organized.  
Fast Site Speed
Simply put, slow, lagging websites frustrate users and lose sales. The largest online retailers know this and have seen significant and direct correlations between investments that boost site speed and a boost in their online sales. When pages and imagery load quickly on both desktop and mobile applications, online shoppers have a more positive experience, stay longer and buy more.
Visibility and Consistent Digital Marketing
If no one is finding your product, no one is buying your product. Ranking on the first page of Google and other search engine results pages can be critical to building and growing your online business. Enlist the help of a Digital Marketing Specialist to ensure that your website content is optimized with relevant keywords and the content is effectively indexed and crawlable. Invest in targeted, paid digital marketing to reach new potential customers and drive a steady stream of new traffic to your website. Finally, leverage email marketing and retargeting campaigns to reengage previous customers and site visitors.
Compelling Content and Product Merchandising
While it might sound obvious, a good ecommerce website effectively merchandises its products online. Content (copy, pictures, videos, downloadable PDF's, etc.) should be fresh, inviting, relevant and up to date.  Products should be easy to find with accurate search functions and filtering options. Include multiple, zoomable images on product pages and call out features, details and specs in a concise and consistent format that allows for easy comparison. Personalized recommendations and complementary upsell suggestions can enhance both the shopper experience and your bottom line.
Efficient and User-Friendly Checkout Process
Even with everything above done well, the slickest of sites can still lose sales at the checkout. Put features in place to address and minimize cart abandonment. Allow shoppers to save abandoned items in their cart and create wish lists or favorites for later purchase. Make site registrations and form fields quicker and easier to complete with autofill features and by allowing Google and social media account logins. Finally, make sure that pricing and shipping rates are transparent and that you are providing a trusted secure payment process.
Ready to build or improve your ecommerce website? Trone is a full-service marketing agency that specializes in helping ecommerce businesses succeed. Contact us to learn more.